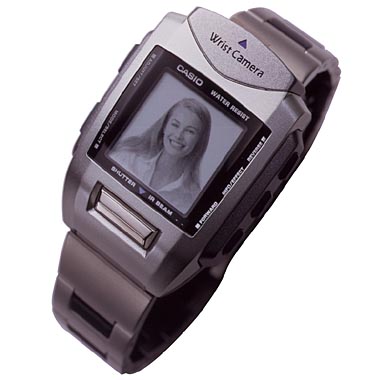 This recently arrived from Japan. I'm still trying to work out what I'm going to use it for, apart that is from taking grainy blurred snapshots of my friends.
It can store 100 120x120x16 pixel images, up and download images via an infra-red port, title and datestamp images and join two images into a single composite (for blackmail purposes I assume). Oh, and it tells the time.

It is pretty hard to get a good steady shot without taking it off, but, if the subject stays still, it isn't bad for such a small device:



Squit (who is very good at staying still)
Random person in a London pub. Sigh.